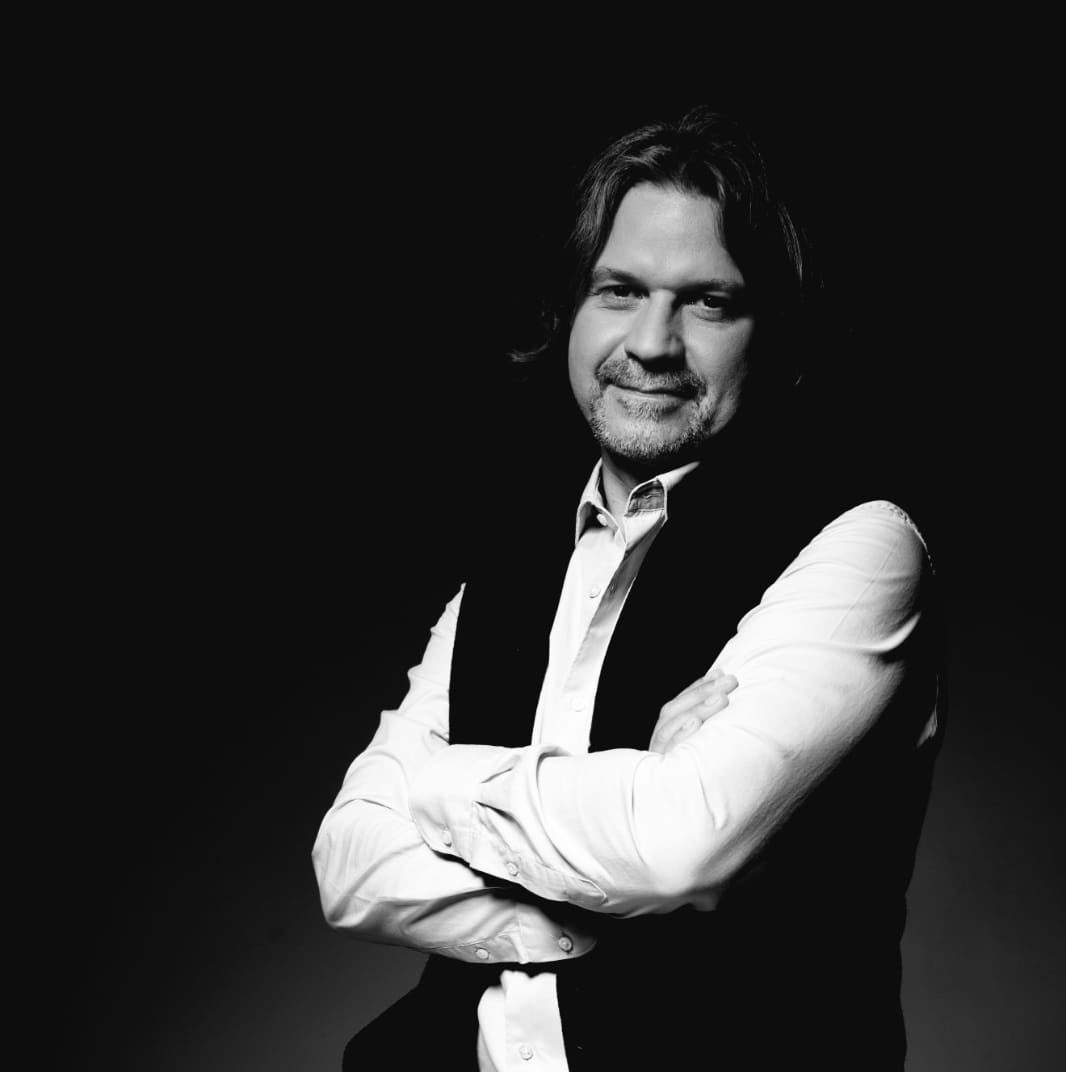 Born in Moscow. Graduated from the Moscow Academic Art College in memory of 1905 (1990−1994) and the State Institute of Arts (1994−2000). Painter, graphic artist.
The interest to the person can be named a through theme of creativity of Alexey Vaulin. He is curious about our contemporary in all his manifestations: from portrait, sharp-character to the deepest, expressed by means of abstraction (DNA molecules, images of new bodies, just forming, assembling themselves by separate strokes and atoms, torso-blocks, consisting of the most necessary — the receptacle of heart and rudiments of hands and legs, etc.). But in all the diversity of the images of the modern man a key message of the artist can be guessed: the modern man is not a man for rest, he is a man for exploration, combustion, incandescence of feelings and thoughts.
«I think that the ideas of transhumanism that have recently become popular are utopian: they lead the evolution of man as a species into a dead end. A meaningful life requires people to discover new abilities in themselves solely through the development of consciousness. But every person is free to choose his or her own path. And as an artist, I am interested in the diversity of modern man as part of a vast, troubled world,» the artist says.
The 2003 exhibition at the State Tretyakov Gallery proved a landmark for Alexey Vaulin, since it showed the artist's place in the general development of abstract art in Russia and turned him into a museum-level artist (it was after his exhibition that the author joined the collections of the leading museum institutions of Russia). Since then the artist has been exhibiting more and more actively every year, and his works are being added to more and more museum and private collections in Russia and abroad.