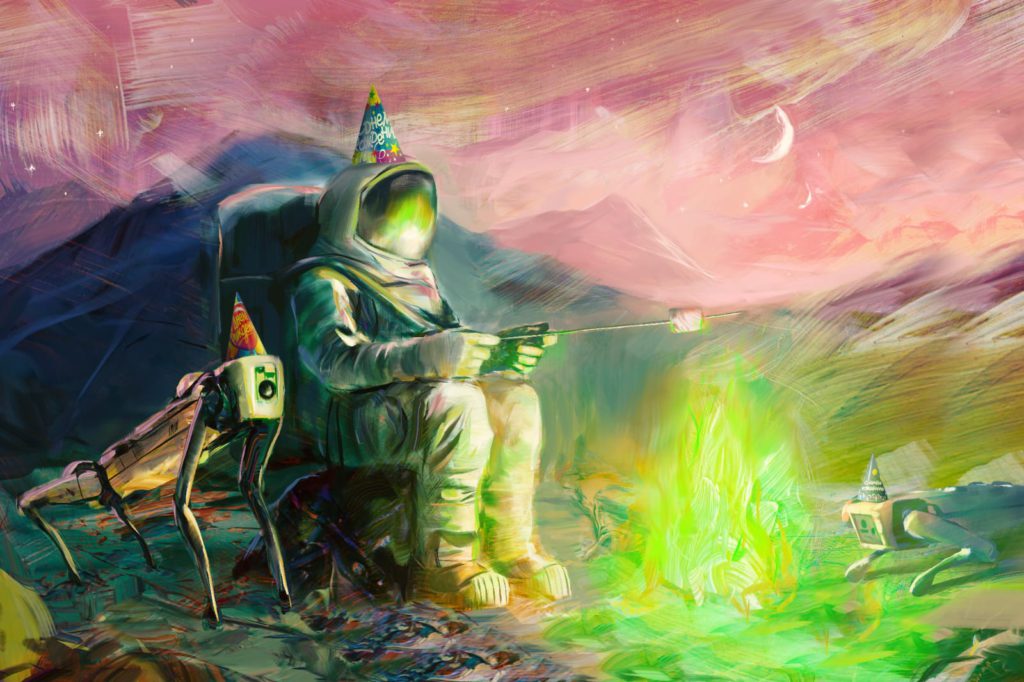 From 24 June to 6 July BIS ART GALLERY will host a solo exhibition by Yana Riznyk «Cradle of Humankind 2.0. Untold Stories».
This exhibition is the artist's reflection on the future, outer space and human nature. The storyline in this series is set in an alternative future where man explores new «Earths».
Yana Riznyk's paintings reveal the confrontation of the external and the internal. Changes in the environment change the rhythm of life and the habits of people. However, fundamental, typical human traits and behaviour patterns are almost not transformed. Together with the tenets of faith and family values, man also brings selfishness, greed and neglect into new contexts. The multiplicity of feelings follows him everywhere, which makes him different from machines.
The artist takes a transgressive leap into the not-so-distant future, asking questions: will man retain his identity? What principles and morals will he bring to the new world? What does it mean to be human?
Curators are Maria Grafutko, Lada Elkina and Anna Konopleva.